This Friday is a special one for three reasons:
1) Today is my hubbies birthday. Happy birthday babe!
2) Today we are taking little man swimming to celebrate my hubbies birthday.
(I bet you can't guess who's idea that was?)
3) Today makes us one day closer to my birthday tomorrow. 🙂
We have a ton of celebrating to do this weekend.
Let's start the party right with an awesome list of Friday's Fantastic Finds!
Fantastic 'Why Didn't I Think Of That' Lamps: Wine Glass Lamps.
Fantastic Breakfast Idea: Blueberry and Raspberry Baked Oatmeal. Bake this and have it for breakfast the whole week. That's one less meal to prepare!
🙂

Fantastic Inspirational Quote:
Fantastic Outdoor Movie Theater: Ok….what I want to know is how do I get all of this in my backyard? Let's make that happen!
Fantastic Pictures You Must See: 21 pictures that will restore your faith in humanity.
Fantastic Funny: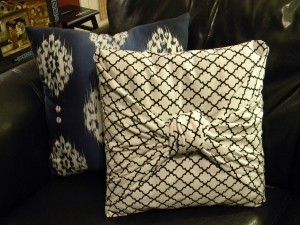 Fantastic Recipe: Honey Lime Chicken Enchiladas. I have never thought of putting honey in my enchiladas, but I think I am going to give this one a try.
Fantastic Video Of A Parent Playing Favorites:
Have a fantastic weekend! 🙂