Wow. It's finally Friday!
This house sitting stuff can wipe one out.
My in-laws dogs are more high-energy than my sleep-all-day pug.
I usually stay up late the dogs like to get up early.
Do the math there and you know this lady isn't getting much sleep.
So that's why my post is a little late this morning.
I just couldn't keep my eyes open anymore last night.
But in all honesty, I do hope the in-laws are having a blast in Florida!
So here's wishing you a very fun, restful weekend!
Hope you enjoy my finds! Hugs!
Fantastic Healthy Dessert: Amazing Flour-less Brownies. I have been craving brownies for days. Now that I've found this healthy version, I may give into my cravings this weekend. 🙂

Fantastic DIY: Gain More Closet Space without Renovating. Great tips on getting more space in your closet. No power tools required!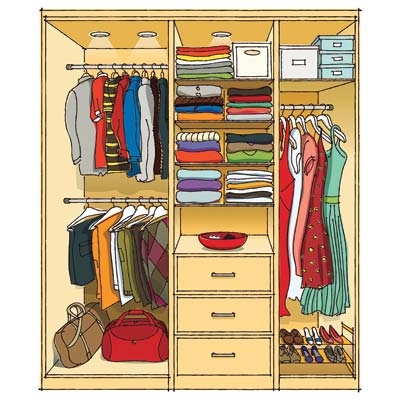 Fantastic Spring Outfit: Love the gray!
Fantastic Words of Wisdom:
Fantastic Dinner Options: 20 Healthy Dinner Recipes in 20 Minutes. Healthy meals in 20 minutes? Yes, please! This Southwestern Pizza looks so good!


Fantastic Date Ideas: 9 Classy Reasons to Go For A Cheap Date. Some great ways to stay connected without spending a ton of money.
Fantastic Spring Color: Cute As A Button from Essie. Love. Love. Love. Must go pick up this color ASAP!
Fantastic Funny: It's not an easy job! lol.
Have a fantastic weekend everyone!
Do you know how much I LOVE connecting with you?!
Leave me a comment on this post or chat with me at one of the links below: