Welcome to the first Friday's Fantastic Finds of 2014!
I debated on whether or not I should keep this series running
but I'm just such a Pinterest addict that I'm consistently
finding cool stuff that I want to share with you.
Do you like the Fantastic Finds posts?
Let me know….I'm always interested in your thoughts! 🙂
Changing subjects a little here, can I just be the first to say….
Between having to start the early back to school routine
and hitting the gym again since like the 1930's….it's been rough!
I have been so sore, grouchy, and over all…..just plain grumpy!
I bet you want to be living in my house right about now. 🙂
I am so ready for the weekend.
If your week has been rough like mine,
take a little "Happy Friday" break and enjoy some fun finds! 🙂
Fantastic Spiked Dessert: Old-School Boozy Rum Cake. Oh, how I love Rum Cake!
Fantastic Organization Skills: Garage Pegboard Storage Wall. Wow! I think this should come standard in every garage!
Fantastic Winter Outfit: I found this on Pinterest and unfortunately there was no information with it. Otherwise this outfit would be on my body all winter long! But at least we got some inspiration. 🙂



Fantastic Words of Wisdom: Don't you do it!
Fantastic DIY Tutorial: How to Stencil a Wall.
My master bedroom is going to get a whole new look and I want to stencil one of the walls. I am definitely going to refer to this tutorial.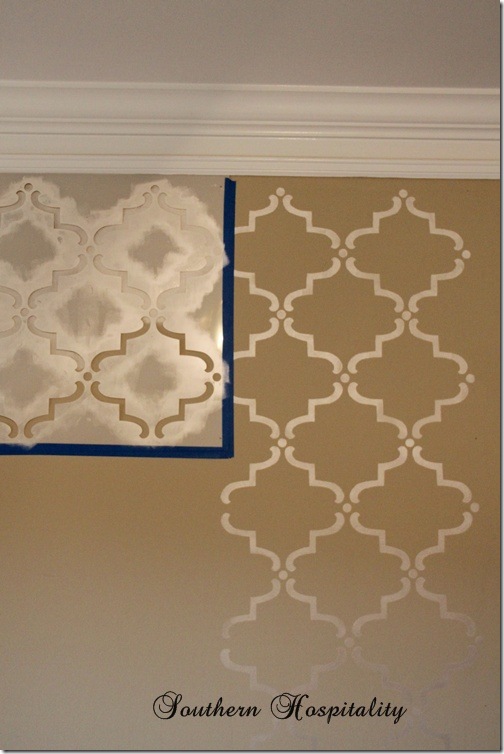 Fantastic List: 20 Things To Start Doing. Honestly, I do some of them. But I need to do all!
Fantastic Dessert: Skillet Chocolate Chip Cookie. Their title says it all…."Nothing says "weekend" like a chocolate chip cookie the size of your face!" Couldn't agree more!



Fantastic Funny:
This cracked me up!
Have a fantastic weekend!
Do you know how much I LOVE connecting with you?!
Leave me a comment on this post or chat with me at one of the links below: