Spring Tips on Using Mulch
This post brought to you by Scotts Miracle-Gro. All opinions are 100% mine.
Hi there everyone! Monday was a beautiful day with temps in the 80's.
I thought it was a great time to take advantage of the nice Spring weather and get my back yard into shape. I mentioned a few days ago about staining my fence, but now it's time to talk mulch.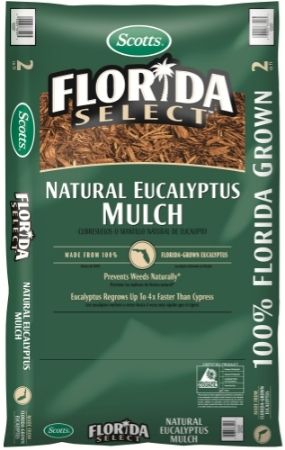 This mulch is made from 100% Florida-grown Eucalyptus. Eucalyptus Mulch is a sustainable Cypress alternative, grown in Florida, for Florida!
1) NATURAL: Made from 100% plantation-grown Eucalyptus trees. Eucalyptus Mulch is guaranteed free from any construction, demolition, pallet, or other waste materials.
2) EFFECTIVE: Prevents weeds while at the same time helping to conserve soil moisture and moderate soil temperature.
3) LOCAL: 100% Florida-grown – helps support your local economy.
I love to get their Sierra Red for my backyard. It looks so pretty next to the white bark of my Aspen trees.
If you are not a fan of red they also have two other colors, Classic Black and Deep Forest
.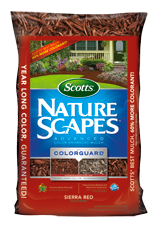 First you will need to grab some essential products:
Usually you want to spread it about 3-inches deep.
I love the look of this red mulch by the drive way. It also compliments the bushes.
This stone path looks so sharp surrounded by black mulch!
Just so you know, there are some places you should AVOID putting mulch
like around underdeveloped plants, right next to your houses foundation (several inches away is best) and next to other wood surfaces.
The real beauty of mulch (besides its looks) is that it will prevent weeds and help your trees, shrubs and flowers maintain moisture. With hot a summer ahead and possible water restrictions, that's a great benefit.
So, if you will excuse me, I have three bags of mulch in the trunk of my car calling my name. It's time for me to get to beautifying my yard.